Welcome Message
We are pleased to announce that the 4th RIKEN BDR-CuSTOM Joint Organoid Symposium "Integrated organoid science: Stem cells, Engineering, Medicine" will be held on February 15 to 17, 2023, at the Kobe Campus of the RIKEN Center for Biosystems Dynamics Research (BDR) in Japan.

Organoids are three-dimensional multicellular systems arising from the self-organization of stem cells and resemble micro-tissue structures of organs. The principles of stem cell self-organization are based on the "emergent" ability of stem cells to induce formation of organ-specific structures by regulating the numbers of various differentiated cells and their orderly spatial arrangements, in addition to stem cells maintaining their pluripotency. We have seen a huge expansion of organoid research in recent years, from research related to human developmental biology, engineering to develop microdevices for organoid manipulation and applications in drug discovery for rare diseases.

For this upcoming symposium, we have invited scientists working in fields of stem cell biology, engineering, chemistry and information science to share the latest frontline research in organoid biology and the advances toward its social implementation, and also discuss the future tasks and directions of this research area.

Topics will include:
(1) The principles of self-organization
(2) Modeling development and regeneration
(3) Modeling human diseases
(4) Imaging and nano-engineering approaches

We welcome scientists and students from around the world who are working in a broad range of fields and are interested in organoid science to gather at the symposium where there will be many opportunities for lively and exciting discussions. We encourage the submission of abstracts for the poster session from many scientists to increase opportunities for lively and informative exchange of views. A small number of poster abstracts will be selected for oral presentations.

We look forward to seeing you in February 2023 in Kobe, Japan.

This symposium is a part of the RIKEN Symposium Series.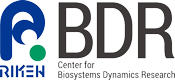 Eisuke Nishida, Ph.D. 
Director, RIKEN Center for Biosystems Dynamics Research (BDR) 
Organizers
Mitsuru Morimoto, Minoru Takasato, Takashi Tsuji (RIKEN BDR, Japan)
Michael Helmrath, Takanori Takebe, James M. Wells, Aaron M. Zorn (CuSTOM, Cincinnati Children's Hospital Medical Center, USA)

Date
February 15 (Wednesday) - 17 (Friday), 2023
Format
Onsite
Venue
Auditorium, 1F Developmental Biology Building C
Kobe Campus West Area
RIKEN Center for Biosystems Dynamics Research
2-2-3, Minatojima-minamimachi, Chuo-ku
Kobe, Hyogo 650-0047, Japan
(Approximatey 5-minute walk from "Iryo Center Station" of the Port Liner train)
For details, please see "Directions".
Language
English (Simultaneous translation will not be provided)

Number of Participants
Up to 250
Registration will close when the capacity is reached. Priority will be given to the presenters.
Participation Fee
FREE (Banquet fee and Lunch fee required seperately)
Host
RIKEN Center for Biosystems Dynamics Research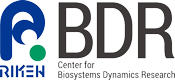 This symposium is a part of the RIKEN Symposium Series
Co-host
Center for Stem Cells & Organoid Medicine (CuSTOM), Cincinnati Children's Hospital Medical Center



Poster

Download poster (2.0MB)