NEWS
Oct. 7, 2019
Registration is now open! We encourage submission of abstracts for both oral and poster sessions. Deadline: Friday, December 6, 2019.
Oct. 1, 2019
Welcome to our website!
CO-HOST
Center for Stem Cells and Organoid Medicine (CuSTOM), Cincinnati Children's Hospital Medical Center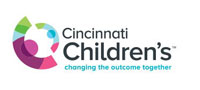 Foundation for Biomedical Research and Innovation at Kobe


ACKNOWLEDGEMENT
This symposium will be held as a part of RIKEN SYMPOSIUM SERIES.